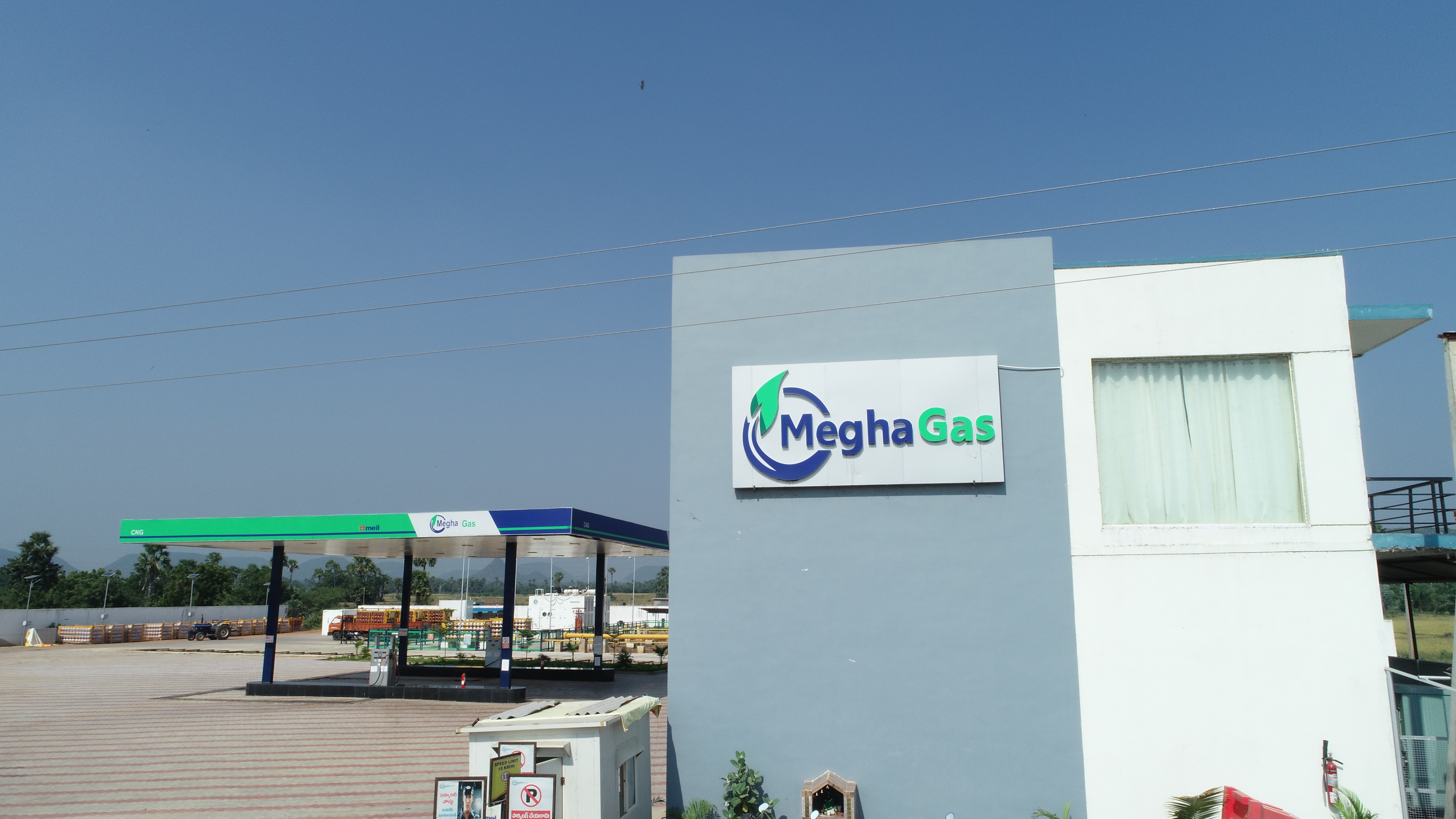 Megha City Gas Distribution Private Limited, a Part of Megha Engineering and Infrastructures Limited (MEIL), envisages an energy-efficient India. It caters to the country's energy needs by supplying green fuels such as Piped Natural Gas (PNG) for Domestic, commercial, and industrial consumers and Compressed Natural Gas (CNG) to vehicles and establishes CNG stations, City Gate stations (mother stations), and lay the main and distributary network pipelines.
Since its inception in 2015, Megha Gas launched its maiden CGD activities in Andhra Pradesh's Krishna district, Karnataka's Belgaum and Tumkur ,later spreading its service wings to the Telangana's Nalgonda, Rangareddy, Khammam, and Warangal districts. Initially, Megha Gas kick-started its services precisely in seven geographical areas, reaching 16 districts across three states. Further, it is now expanding its service network to 10 states, to supplying green energy to 61 districts pan India.
Megha gas is a sprinter in the Indian City Gas Distribution (CGD) Network. It strives to provide environment-friendly natural gas to households with cost-effective piped connections, in addition to CNG for vehicles.
MEIL is fully equipped to perform its hydrocarbon activities utilizing its capability and caliber. It has recently bagged 15 Geographical Areas of City Gas Distribution (CGD) Projects, the highest number of projects awarded by the Petroleum and Natural Gas Regulatory Board (PNGRB) under the 11th round bidding of CGD projects. These 15 geographical areas are across Indian states like Karnataka, Madhya Pradesh, Rajasthan, Maharashtra, Odisha, Punjab, Tamilnadu, Telangana, Karnataka, and Uttar Pradesh.
MEIL is proud of its victorious global presence in the field of Hydrocarbons.